Specifications
Analysis : Soil Analysis for structural (S.B.C. Certificate) and for ground water by geological surveyors.
Structure: RCC Framed structure as per ISI standards.
Walls: Brick walls with cement mortar 6" Th. External walls (Outside Double Plastering) for internal walls 4 ½" thick (clay bricks used)
Plastering: Cement mortar with smooth finish
Know More
Features
Located at Seethammadhara North Extension city of destiny
A stone throw away from several amenities like Schools, Colleges, Banks, Hospitals, Shooping Malls.
Very near to Seethammadhara Raitu Bazaar, Krishna Mandir & Abhaya Anjaneya Swamy Temple
Designed for comfort living in accordance to Vasthu and all flats individual walls & good ventilation.
Know More
Contact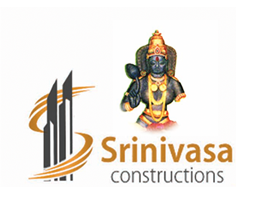 Srinivasa Constructions
D.No. 9-61/2, Flat No. D-II, 510,
Vasantha Vihar, Kommadi
Visakhapatnam - 530048

CH. RAMESH Ph: +91-99491 51119
BITRA N RAO Ph: +91-98480 25046
B. VIJAY DEEP Ph: +91-90598 79723

E-Mail:
info@bitraahomes.com
,
bitraahomes@gmail.com
Website:
www.bitraahomes.com
/
www.bitrahomes.com